Timpview High School


Class Of 1979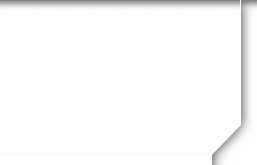 Tim Stay
Profile Updated:
June 22, 2019
| | |
| --- | --- |
| Residing In: | Orem, UT USA |
| | |
| --- | --- |
| Occupation: | CEO / Entreprenuer |
Children:
Alyshondra, 1987
Dominique, 1989
Zachary, 1992
Savannah, 1996
Michaela, 1997
Liliana, More…2001
Caleb, 2004
Magdalena, 2008
What I've been doing since high school:
After graduating in 1979 as a mighty Thunderbird, I went to BYU for a year before my mission to Portugal. I came back and graduated with a bachelors degree in Civil Engineering. I stayed in school and got an MBA from BYU and also a Masters of International Studies, with an emphasis in 3rd World Economic Development, all from BYU.

During that time, I got introduced to Dalita Romrell by Dave Dunkley. Dalita was from Oregon and was also attending BYU. We wound up getting married in 1986. We had our first daughter, Ali, the next year while we both were in graduate school.

After graduating, I got a job in Guam as a Civil Engineer. We lived on Guam for 3 years and we learned to dive and a second daughter, Nikki, joined our family there.

I decided to leave engineering and try my hand at running my own business and in 1992, we moved back to Provo and I started a call center business. We hired lots of BYU students to answer the phone for our clients. The business quickly grew and we needed more space and we wound up buying the old Star Palace building on 9th East. (Anyone ever go there???:) We kept the mirrored ball and would turn it on from time to time. Video may have killed the Radio Star, but I was the one who killed Disco in Provo when I bought the Star Palace building and turned it into a call center!

During this time we had our first son, Zach and in 1994, we also started an internet company called NorthSky. Over the next few years, the internet company barely kept alive, but in 1998, with the help of Hans Magelby (Eric Magelby's brother), we built a property called FreeServers.com that really took off. In 1999, we sold NorthSky and FreeServers to About.com right at the height of the internet boom. Daughters Savannah and Mica also came along during this time.

With some of the proceeds of the sale of NorthSky, I started a business incubator and we launched a handful of companies in 2000 and 2001. But with the downturn of the dotcom bust, most didn't make it. One of the companies, Senforce, was eventually sold to Novell.

I have learned that being an entrepreneur is a lot like being a baseball player. If you get 3 hits out of 10, you are an all-star. That also means that you have struck out a lot more than you get on base. That is the same in the start-up game for me. I have had lots of strike-outs and a number of businesses that we had to shut down. Fortunately, there were a few in there that were winners.

In 2000, I met with a number of other LDS businessmen who were involved with poverty alleviation and we decided to do something together to fight poverty, so we formed a non-profit called Unitus (www.unitus.com).

In 2001, we went to Bangladesh and spent a week meeting with Muhammad Yunus, the founder of Grameen Bank (who won the Nobel Peace Prize in 2006 for his work as one of the microcredit pioneers). With his input, we created a plan to help accelerate the fight against poverty through the use of small loans to the very poor. Since then, Unitus has helped make loans to over 15 million families around the globe.

Our work with Unitus has taken us on trips to Bangladesh, India, Mexico, Peru, Bolivia, and Kenya and has brought us in contact with some of the finest people in the world. I currently serve on the board of Unitus.

During this time, we had Lily join our family and on leap day of 2004, we had our second son, Caleb.

We finally shut down our business incubator, I sold my call center (Marketing Ally) and I got involved in some online publishing for a few years and then became the CEO of Perfect Search Corporation.

Perfect Search Corporation was a technology development company that has developed innovative search technology. I was there for 5 years and then left to help start The Other Side Academy and serve as it's CEO.

The Other Side Academy is a non-profit organization that helps people who have hit rock bottom find a way back into society. It is a minimum 2 year residential program that is free to the participants and we take no money from the government or insurance. We cover our costs by running social enterprises inside the non-profit and their revenues cover our expenses. Our average student has been arrested 25 times and all have struggled with addiction. We have about 100 students right now in Salt Lake City and we just launched a second campus in Denver. Our plan is to grow this model across the nation.

I love this intersection of being able to mix business skills with doing something meaningful. It is the most wonderful thing to see someone who has lived a toxic and destructive life transform into this beautiful person. The great thing about this model is that we are really seeing lives change. If you are in the area, give me a call and I would love to give you a tour!

I found that I really like the start-up phase of business where I can really be involved in the creation of the product, of the strategy, and in building the right team. Once it gets up and profitable and stable, I lose interest and start looking for the next thing to get involved in. Maybe just a short attention span, eh?

We had our last daughter, Maggie in 2008. So we have 6 daughters and 2 sons. We have two married daughters, 3 grandkids and one still in 6th grade and one in 10th grade, so we will be doing kids still for a while!

I have worked with Lakeridge Jr. High School in Orem for a number of years on the Community Council there and got to work closely with Lynn (Lambert) Eyestone. It was a failing school when we started, but it has had dramatic academic improvement and was awarded Best of State for the best K-12 school for 3 years in a row in Utah.

I also served for a while on the UVU Foundation Board and the board of the Center for Economic Self-Reliance at BYU. My therapy is working in the garden and we have a large community garden behind our house were we have neighbors and immigrants all come to grow things together.

We enjoy being together as a family and have had the chance to go on lots of trips together. We also love to snow and water ski as a family.

I would love to hear from old friends and you can find me on Facebook or on LinkedIn.