Timpview High School


Class Of 1979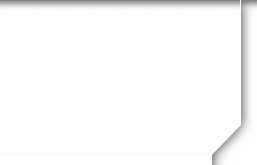 Scrapbook
This section contains news clippings, document, photos that are too large for the photo album section, etc. (a potpourri of artifacts from our high school experience).
---
Class Photo - Timpview, Class of 1979 at graduation
Click Here to view this picture (.JPG). Please note that you may need to click a magnifying glass in your Browser to make the picture larger. Also, the scan still isn't extremely clear. If anyone has a larger, higher resolution version of the class photo, please let us know.
---
Drill Team Photo 1979
Click Here to view this picture. It was too large to put in the photo album. You should be able to zoom to make it larger and see faces of drill team members.
---
Graduation Program
Click Here to view the program from our graduation on May 31, 1979. (.PDF, 2.3 MB) (Submitted by Brent Pope)
---
Vespers Service Program
Click Here to see the program from our May 27, 1979 Vespers Service, held at the Provo Tabernacle (.PDF) (Submitted by Brent Pope)
---
Daily Herald Article about the T
Click Here to see what the Daily Herald had to say about us putting the "T" on the mountain. (submitted by Shellie Cox Lott)
---
Daily Universe Article about the T
Click Here to see what BYU's Daily Universe had to say about the "T" on the mountain, published on February 16, 1979. (.JPG) (Submitted by Shellie Cox Lott)
---
The Story of the T
Click Here to see a story, written by Timo Stay about the planning, creation and completion of the T. Thanks to Timo for helping us remember some of the details that would otherwise be lost. (.PDF) (Submitted by Tim Stay)
---
Article on Trends and Fads from the School Newspaper
Click Here to see what Kevin Gull and Ed Kocherhans wrote back in 1979 about current fads and trends of the times -- those trendsetters! (.JPG) (Submitted by Shellie Cox Lott)