Timpview High School


Class Of 1979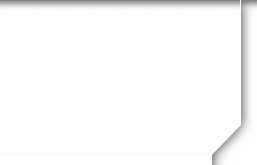 Suzanne Chase Palmer
Profile Updated:
July 4, 2019
| | |
| --- | --- |
| Residing In: | Highland, UT USA |
| | |
| --- | --- |
| Occupation: | Fitness Instructor & Assistant Principal @ ASD |
Children:
5 Children and 11 grandkids by September 2019
Celestial Dawn, born, June 21 1981 (deceased)

Chase, More…born 1982, and wife Emilee Webster
sons: Chase, Jackson, Jayden, Caleb

Gabe, born 1985, and wife Katie Robinson
daughters: Savanna, Rosy & son: Anders

Paige, born 1987 and Husband Tye Hiatt
sons: Blake, Neil & Baby boy in September 2019!

Jake, born 1988 and Wife, Lora Katzenbauch
Baby boy in September 2019!
What I've been doing since high school:
What have I been doing? Raising kids, living in Idaho, Florida, South Carolina and now, Utah. After my kids left home, I went back to school and earned my Associates at UVU, Bachelors, and Master's degrees at BYU! I married Kip Palmer on Valentines Day 1980 (My eternal Valentine Ü).
After Kip graduated from Idaho State, we headed to Tampa Florida.
We have lived in Idaho, Florida, the Carolinas, & Utah. Our family moved to Utah when our kids were just beginning their high school years and they have all graduated from Lone Peak High School and various colleges.
1. Celestial; died at birth on Fathers Day, June 21, 1981~

2. Chase served an LDS mission in Baton Rouge Louisiana in 2002-04. He is married to Emilee (Webster) and have 4 sons! Chase is still working at Stanford University, but just moved to Provo Utah, in TIMPVIEW boundaries!

3. Gabe served an LDS mission in Germany from 2004-06. He is married to Katie (Robinson) 2 girls and 1 boy, just moved from Charlottesville Va. (UVA) completing radiology residency, to Boise Idaho!

4. Paige married to Tye Hiatt and live in Maryland. Tye is the offensive coordinator at Shepherd Univ. Paige is teaching fitness class at two local gyms and helping with the University Volleyball team and will be having their 3rd little boy in September. (yes, the MIDDLE of football and volleyball season…poor planning :) Paige served an LDS mission to Santiago Chile East 2011-12.

5. Jake served an LDS mission to the Baltic States (Latvia) 2008-10. He is married to Lora (Katzenbach) Graduated from SVU and is working in Charleston, South Carolina

I have been teaching fitness classes since 1983- I currently teach cycling at VASA Gym and AF Rec Center. I think I am the oldest instructor, but I still love it! I also am an administrator at Alpine School District.
I remember when...
Barbara Belnap and I were both in choir which was headed to California for choir tour. We were also selected to play in the all-star basketball game which was scheduled the same night our bus was to leave for Cal. We both lucked out, missing the long bus trip, and received permission to fly to Disneyland. We walked around trying to look grown up, like we knew what we were doing and flirting with any cute guy that passed by while we waited for the choir and buses to show up!
Posted on: Jul 04, 2019 at 5:16 PM
The Last 10 years since our 30th reunion have been a crazy and exhausting! I earned my Bachelor's Degree in 2011 and my Master's Degree in 2018. I am thankful for so much support and patience from my husband, Kip. I am also so grateful for the example of my children; each one and their spouses earned their Bachelor's Degrees as well!

My oldest, Chase and his family just moved from California to Provo. They live in Indian Hills and his kids will attend Timpview!

Looking forward to a fun evening on the 5th! A million thanks to the great communicator and hard working Bryan Chapman, you are a rock star!!
I am sorry that I will be at my mom's 80th birthday party with my family on August 9th. Hopefully I will be able to stop in later Saturday evening after my mom is tuckered out and the class of '79 is still partying! Thanks for all of your hard work and efforts Bryan!