Timpview High School


Class Of 1979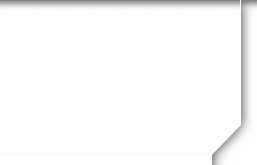 Charles Baker
Profile Updated:
February 22, 2009
| | |
| --- | --- |
| Residing In: | Springfield, MO USA |
Children:
3 Sons: Charles II Mar 1995, Conan Oct 17 1996, Curt Apr 15 2001. 3 Step Daughters: Angel Dec 17 1991, More…

Kalena Dec 31 1992, Daisy May 24 1996. No longer married to the girls' mother but I still claim them as my own.
What I've been doing since high school:
Ok, to make this easy, I was the guy who walked with a cane. I had a bad accident before the senior year and was forced to walk with a cane for almost 2 years. Most of the people I knew were in Mr. Larson's choir classes. I had come from another school and didn't grow up with you guys (The joys of being a military brat). In fact my picture was not in the year book as I got there too late to have it added. After graduation, my family moved to Mississippi. (Had lots of fun down there). Went on a mission to the Salt Lake City North Mission. (That was even more fun). Yep, you Mormons are tough to teach LOL. After all that, I Got married, moved to UT, and joined the Army. Yep the gimp guy got better and was in the Mechanized Infantry for 11yrs. I served in Desert Storm and yes I saw action. Since the Army, I've been driving trucks. I've been married 3 times, and currently single and will probably stay that way for a long time.
Since I didn't get the opportunity to stick around after graduation, my associations with everyone there has been limited. Ok, non-existent. I did run into Larry Whipple a couple of times, mostly on the internet. There were a lot of you that I was very fond of while I was there, but for the life of me, I can't remember your names except for Bryon Cheatwood who I lost contact with years ago. If you remember me, then drop me a line.
I want to say Thank You to Bryan Chapman for finding me. I was not easy to locate I'm sure. I look forward to seeing you all again at the reunion.
Just a quick note before closing, I do not live in MO, I have a mailing address there. I have Texas residency and CDL.