Timpview High School


Class Of 1979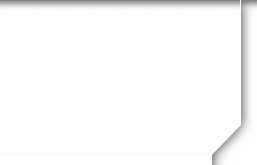 Anita Sainsbury Towner
Profile Updated:
November 23, 2010
| | |
| --- | --- |
| Residing In: | Draper, UT USA |
| | |
| --- | --- |
| Occupation: | Travel consultant/Tour leader/Sales |
Children:
Eric, born 1982; Brandon, born 1983; Chad, born 1984; Jason, born 1986; Mitchell, born 1987; Jordan More…

born 1990; Angela, born 1994
What I've been doing since high school:
Since 1979 I attended BYU for only a short time because my spike heeled shoes hurt my feet, walking all over campus. Also, there was a great lack of attractive guys in my classes.
So I went to Utah Tech. College (now UVU) for a short time, then went to cosmetology school where I graduated with honors. I then met a charming (what I thought to be young) man at The Star Palace (I did have a nick name of the "Disco Queen" at Timpview). Later on, as I had been dating this charming man, I found out that Eric Towner was eleven years older than me! It was too late by the time I found out I was hooked on him.
We married and had two boys. Then we moved to Seattle for two years where I did hair and make-up, and did a little bit of modeling as well.
I had another baby boy in Seattle and then moved to Colorado, where I continued to do hair and continued to have babies. We added to our family three more boys and finally our last baby (# 7) was a little princess. So we had six boys and one girl. After living in Colorado for 13 years we moved to Draper, Utah. With three teenagers, a couple of preteens, and two young ones, we definitely had our hands full. Life was pretty crazy and we made it even crazier.
Eight years ago, once my kids became a little bit more independent, I began working for Fun For Less Tours. Fours years later my husband Eric joined me and we have been traveling and escorting groups around the world.
I'm gone about 110 days a year and my youngest children have done a great job raising themselves and eachother.
We have seen the people and places of the world and LOVE IT ALL!
My PASSION, when I am home, is helping people with relationships, especially with parenting. I am a "Parenting with Love and Logic" instructor. I feel so strongly that these younger generations have to be parented much different than any other generation before and that the parents have to learn new ways and new skills. The old stuff does not work! So I feel a personal mission to help parents with their frustrations and their goals of having happy and healthy family relationships. I love helping families!
So I have my 5th son returning home from a mission on March 2nd (all of my 5 sons served Spanish speaking missions) and we are especially EXCITED because we have not all been together for eight years!! We always had one or two boys out serving. We are so happy for Mar.2nd!!!! We also have two of my boys getting married in March. I have two other boys married and I have ONE grandson and it is the best part of this life! He was born a year ago weighing in at one pound. We are so happy that he survived and is doing okay.
I live a very blessed life that has been full of adventure, tears, laughter, hard times and great times. Isn't this life experience amazing? I love it and I am working so hard to be PRESENT (living in the moment) with everything I am doing. It is great when I can do that and I feel that is when I am doing the most good.
Thank you for checking up on me and my life and I look forward to reading about all of you!
WOW! Where does the time go? I can't believe it has been almost a year and a half since we had that fun reunion in Provo. I remember alot of you though I was new to Timpview my senior year. There were still so many memories flooding in.
Update: I am still with Fun For Less Tours-traveling the world and still feeling so grateful that I live in AMERICA!
Big deal for me- I joined Facebook.
I now have 3 grandchildren and more on the way!!! Are we really this old? Life for me does continue to be a roller coaster ride. I thought I stood in line for the merry-go-round. Ha, ha. Never dull that is for sure. Hope all is well with you and yours!