Timpview High School


Class Of 1979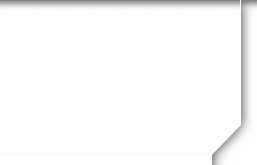 David Harris
Profile Updated:
April 1, 2014
| | |
| --- | --- |
| Residing In: | Salt Lake City, UT USA |
| | |
| --- | --- |
| Spouse/Partner: | Jane England |
| | |
| --- | --- |
| Occupation: | technical specialist for software sales |
What I've been doing since high school:
I have spent much of my adult life in and around the capital cities of several different countries. I studied in Jerusalem in 1989, and I lived in and around Washington DC between 1990 and 2000. I also attended graduate school at the University of Jordan in Amman and, most recently, I spent four years teaching at Kuwait University. Kuwait is close to everything, and we enjoyed visits to Egypt, the Holy Land, India (Goa, Kerala, Bombay, New Delhi, Varanasi, Agra, several national parks, Chennai/Madras, Utti (a British hill station), Tiruvannamali, Pondicherry), China (Beijing and Yunnan province), Hong Kong, Macao, Thailand, Rome, London, Taiwan, Singapore while living there.
I remember when...
I remember stealing Chip Cox's garage-door opener out of his car while he was at work (Baskin Robbins) and then hiding in the bushes outside his house, waiting for him to come home. Dave Taylor and I hid in the trees and opened the garage door as he drove up the driveway, closing it just as he got close enough to drive in. When he couldn't find his remote, he got out of the car to go open the door from inside the garage. At that point, we opened the door again, sending him scurrying back to the car. When he got back into the driver's seat, though, we closed the door again. This went on for some time, and some very nasty curses soon began to issue forth from the top of the driveway where Chip was, by now, fit to be tied.

D'Tayla, as Dave is known by one and all, was a pernicious influence on this otherwise innocent and refined young man. I have since repented of this dastardly deed, but not a week goes by that a little devil who suspiciously resembles Dave appears on my left shoulder and whispers instructions for other evil doings into my tormented ears. I try my best not to give in to these urgings, but I'm not always successful.

Ross Woolf (class of '80), another bad influence, ordered cigars for me via mail order as a prank, checking "Bill Me Later" on the card. Not knowing what to do with them once they arrived, we devised a prank to pull on Reed Williams, the proud owner of a sleek, long Pontiac cruiser which he kept immaculate. Known to keep Binaca in the glove box for when the moment was right, Reed kept the car spotless and the interior smelling fresh and clean. Ross and I got in the back seat one night, each with a cigar and a book of matches in his coat pocket. At an opportune moment, one of us leaned forward to Reed and asked "Hey, mind if I smoke?" The Steve Martin gag was still new at that time, so we knew he would inevitably respond with "No, mind if I fart?" When he did, we pulled the cigars out and lit them. Reed, worried sick that the odor would spoil the smell of his "chickmobile", frantically pulled the car over and kicked us out of the car. I've never laughed so hard in all my life.

Another fun memory involves painting "HARRIS" and "WOOLF" on two parking spaces in the teachers' lot at TimpView which had no names painted on them and then having a free spot every morning for several weeks until someone in the administration finally noticed and had them painted over.

But my favorite memories mostly involve Farrer Jr. High in downtown Provo. I used to walk down to the public library with friends (among others, Reed, Bryan Chapman, Bob Watson, Damon Darais, Ross Woolf, David Waters, Evan Pearce, Alan Davis) and look through their audio-visual section which, in those days, had everything you could imagine, mostly on vinyl. We discovered Lester Flatt and Earl Scruggs, Acoustic Alchemy, Mike Oldfield, Michael Hedges, Beethoven, the Dave Clark 5, Freddie Hubbard, and lots and lots of other stuff. And we also discovered interesting stuff from artists we were already familiar with, eg. Jethro Tull's Songs from the Woods, Dylan's Nashville Skyline, Paul Simon's solo work, early Beatles, early Stones, Cole Porter, Irving Berlin, the Gershwins, and all the greats, old and new.

I also discovered a primer on music by Aaron Copland in Farrer's library which taught me lots and lots about the fundamentals of music which formed a base on which I was later able to build when studying composition at BYU and writing songs and arrangements to perform on guitar or piano.

Fräulein Christiansen (later Frau Gashler) deserves a place in paradise for all she put up with in her German classes. I still remember her telling Art deHoyos "I want you to shut up right now!" and his responding by singing back to her "You can't always get what you want." We were obnoxious as hell to that poor woman, and all she wanted to do was teach us German. Amazingly, she succeeded in instilling in me a love of languages that lives on.

Those were fun days. Going from overly tame Rock Canyon Elementary to downtown Farrer Jr. High was like entering a whole new world to a young kid from a suburban neighborhood who had seen little of "the other side of the tracks", so to speak. We used to love to wander all around downtown Provo and explore, including up in the clock tower at Knight Block and all over the rooftops above what used to be Zion's Bank (now Los Hermanos).

I also have fond memories of sitting together with Annette Stevenson, Kristin Knudsen and Dan Radmall in art class at Farrer. (Was that lady's name Masterson? That or something similar.) Kristin and Dan are both gone now, but I haven't forgotten them.

While at Timpview, I worked at City Drug on the corner of Center and University (with Richard Crosland and Nathan Anderson), and my love of downtown continued. Ever since, I have enjoyed discovering new towns, large and small, with interesting old buildings and monuments and stuff. I have explored the backroads of every state in the union except Alaska, and also those of many other countries on five continents and a number of islands. And I still love to travel.
Dave muddy lives in Las Vegas his ex wife lives on I dean hills dr and both his parents have passed