Timpview High School


Class Of 1979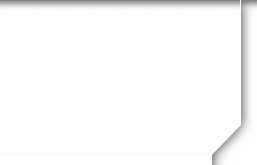 Liz Boyack Ericksen
Profile Updated:
May 30, 2019
| | |
| --- | --- |
| Residing In: | Fruit Heights, UT USA |
| | |
| --- | --- |
| Spouse/Partner: | Dr. Corey Ericksen |
| | |
| --- | --- |
| Occupation: | Interior Design |
Children:
Sabrina, born 1984
Adam, born 1993
Katie, born 1996
What I've been doing since high school:
If they had asked biggest REGRET first, it would have been this hairstyle but I was a fan of "Captain and Tenille" at the time. Oh well.

Wow. Don't you just love this question? the last 30 years? Well, going from the present back.....Got a puppy for Christmaas. Was told it's like having a newborn but didn't really believe it and now I wish I had. Just built a new house, On 2 tennis leagues which keeps me pretty busy, teenagers which keep me very humble and dumbfounded, (or maybe just dumb), Decorating which is my passion and has been a great outlet.

Singing, which I havn't been doing a lot of lately.
Very involved in LDS church life.

Did a Jazz CD in 2004. Have been meaning to do more with that but other things always seem to take presidence. Have moved all over the country so am happy to now be in Utah where I can stay.

5 years ago got married for the third and final time to the most perfect man on earth. (Yes, he does exist!). We have 7 kids together. Challenging but wonderful.

Before that? Young chilren and probably a lot of stuff that sort of feels like a blur.

After BYU, which didn't last but 2 years because I was itching to get to L.A. and start my music carreer.... Toured and sang back-up for the Osmonds, sang on "Starsearch", Sang back-up for Michael Bolton, Kenny Loggins, Steely Dan, etc... Sang for a Jingle house in San Diego doing hundreds of jingles for companies all over the country. (Loved studio work). Worked and starved in L/A. where I came within inches of singing the theme song for James Bond "For your eyes only" but Sheena Easton got there first. Glad now. Not then! Beat up in L.A. Came back and worked in Utah doing some big National commercials. Worked alot with Mike McLean, (Celebrating the Light) and Kurt Bestor. Somewhere inbetwen there was another marriage. (I can't believe that part myself)
And well....I'm sure I'll remember tons more that no one will read anyway so, so far, I'll leave it at that.