Timpview High School


Class Of 1979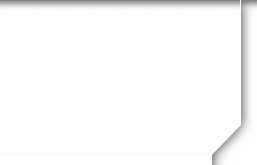 Greg Bluth
Profile Updated:
February 8, 2009
| | |
| --- | --- |
| Residing In: | Alpharetta, GA USA |
| | |
| --- | --- |
| Spouse/Partner: | Cindy (Cronquist) |
| | |
| --- | --- |
| Occupation: | Healthcare--software sales (Cerner) |
Children:
Brittany, 21 @ BYU
Kelly, 19 @ BYU
Lisa, 16
Madeline, 13
Jack, 10
What I've been doing since high school:
Since I haven't interacted with many for about 30 years, I thought I'd post a note sharing some examples of why our family had another mind-blowing year that should make you insanely jealous.

For starters, our tired, builder-quality home is now 13 years old and still standing. Can you believe it? We have survived another year of strong winds and thunderstorms, humidity, hanging cabinets, leaky shower, and dry rot windows. We had some really exciting moments too, like when we learned the homeowner's association gave us special recognition with a certificate awarding us for having the most weeds. We did an Internet search for weeds only to discover that all grass is technically defined a weed and interpreted the notice as a compliment. [We still don't understand why they keep awarding us with new certificates every three months but we are grateful for each celebration.]
With the exception of a wedding trip to Utah and family reunion in Mexico, our vacations this year included exotic places in Georgia like Roswell, Cumming, Atlanta, and Buckhead—all located within a 30-mile radius of our home. We sent the kids away to enjoy EFY, Cub Scout, and a few other "Throw Your Money Away" camps.
There have been several births and deaths in the family this year. Nickey and Ellie gave birth to 11 baby rats—yes, rats—in the spring. Unfortunately, Nickey, Ellie and one of the baby rats died shortly after the presidential election. We blame Bush for this tragedy because nearly everyone else was blaming him for some completely random mistake.
Jack. With Jack's success in fifth grade, our mini-van is now covered with bumper stickers announcing each and every achievement from all five of our gifted children. Jack has UNBELIEAVABLE ability in the areas of problem solving and data interpretation. We're not yet sure if he'll be a pro football athlete or a world-famous physician who cures cancer!!! He dresses himself about 1-2 hours before any athletic event and defies the law of averages by forgetting some personal possession at nearly every activity. He is developing a new art of laughing with unique sounds like those of a chain smoker. He is a Jedi master of nearly any video game—frequently defeating not just one but two or more opponents at the same time. [Halo and Tour of Duty are his favorites.]
Madeline. At 12 years of age, she is full of energy with an adventurous spirit—asking really good questions about things we cannot always answer. She stays busy by launching herself off the trampoline, sofa, or bed. She plays point guard for her city league and middle school basketball teams. Sometimes it is like she is part of a movie special effect or video trick that makes everything around her move in fast motion while she runs in slow motion. With an aversion to anything spooky, we suspect she still fears the unpredictable nature of self-flushing toilets. We think these fears are somewhat suppressed (at least at night) by her 10-15 stuffed animals on her bed. She is also our fourth child with really crooked teeth; consequently, we have willingly funded the monthly payments for our orthodontist's vacation home since 1999.
Lisa. Unlike last year when Lisa was falling off chairs in frightening ways, she manages to stay upright. Somehow she has an amazing radar-like talent to uncover the "party of the week." Lisa also expanded her vocabulary this year beyond the occasional mumble or shriek; her repertoire now includes words such as "like," "stop," "like," "um," "like," and "WHAT?" She likes to sing—mostly with her favorite inanimate friends: Mr. iTunes and Ms. iPod. Oftentimes, she lives in the virtual world of Facebook, Instant Messaging, e-mail, etc. With consistent improvement and a season best time of 23:15 in a 5K race, she earned a cross-country varsity letter as a sophomore. We are certain that she will be the next Joan Benoit or Lynn Jennings. On that note, Lisa is the first child to finally beat her dad in a head-to-head athletic competition. It occurred at the annual Milton Stampede race in November. She ran with her brother Jack and the two of them convincingly broke the 21-year standing record. [This event avenged an earlier defeat in April at "Y" mountain—a 1.2 mile vertical mountain trail east of Provo, Utah leading to a 380 X 130 foot block Y located 1-2 miles from the BYU campus—when Lisa, who was in the lead, mistakenly stopped short of the target and her dad overtook her in the last 25 yards.]
Brittany and Kelly. They are both attending BYU. Brittany is a Junior and Kelly is a Freshman. Both of them are very, very smart. Too smart, probably, because they are figuring out lots of things—including how their parents are not that smart. We miss both of them especially when one of their younger siblings asks us difficult school questions (i.e., algebra). Brittany works part time at the BYU special events department. If they ever discover she has Chick-fil-A skills, we suspect she'll be immediately transferred to concessions. She can sometimes be contrary but if you point it out to her, she will, of course, disagree. Brittany is studying advertising, no wait, communication, no wait, elementary education. Now that she has decided to study teaching, we believe she will be really good at it. We are eager to watch her graduate in 6 years.
Kelly finished her senior year in high school at Milton with a spectacular resume including editor of the school newspaper and saved us thousands in tuition at BYU. Regarding her volunteer work at Johns Creek Medical Center, she tells us that she expects to be nominated for the Nobel Peace Prize. Kelly's best trick is to hide whenever we call for volunteers to assist with some work assignment. We sense she is around the house but just far enough away to not hear our cry for help. This could represent a sign of things to come—perhaps she will be a magician someday. [Does BYU offer a major in magic?]
Cindy. When she's not dazed by an over-scheduled haze, Cindy manages to spend quality time with the kids by yelling at them to pick up their shoes and clothes and toys and plate, do their chores, arrive somewhere on time, or begging them to stay the night at a friend's house. Beyond family, she has discovered a knack for attending to the needs of about 30 other young women at our church and about 15 kindergarten kiddos too. She is amazing with all of them.
Greg. According to several kids in the area, Greg's hair is broken and he needs some more. His favorite weekend pastime is to shave/cut the hair from his nose, ears, and neck. Greg still tells jokes at home, work, and church but his "career" as a stand up and improv comedian has all but stalled. [He works a second job—officiating lacrosse—to cover the cost for comedy lessons.] Fortunately, his juvenile sense of humor is frequently tested whenever he instigates the important parental duty of embarrassing one or all of his four "teenage" daughters.

Overall, it was a very good year. We feel very blessed to have each other, five children, extended family, friends, good health, jobs, a home, and cars--even though one of them runs with a brake light that won't turn on and the other requires a screwdriver to start.

Wherever you are in this small world, we wish you the best in the coming year.