Timpview High School


Class Of 1979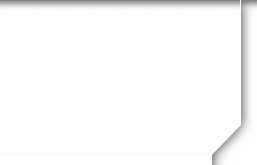 Nathan Anderson
Profile Updated:
February 3, 2021
| | |
| --- | --- |
| Residing In: | Calera, AL USA |
Children:
Erin, born 1988 (32) Universal Music in Los Angeles, CA

Taylor, born 1992 (28) Dental Hygienist More…

in SLC, UT
What I've been doing since high school:
Remember me as the photo guy at Timpview? Well, I never changed. Served a mission in Hamburg Germany, returned and went to BYU while working at World Wide Photo. I finally had enough of Utah and started to work for a photo processing equipment manufacturer who relocated me to New Orleans. I found my wife, Linda there who was from Alabama but working in Louisiana. We were married in 1986 and I traveled the southeast for the photo business. We moved to Dallas and our first was born (Erin). In 1990 we moved to Stuart, Florida where I left one photo company, owned my own photo studio and lab for a while and then joined Fuji Film. For 9 years we enjoyed the beach and sunshine. Our second (Taylor) was born in 1992. I served as Bishop and in the Stake Presidency there until a promotion took me back to Dallas. I kept traveling to the point now where I have visited every state except Hawaii. (You'd think I would use some frequent flyer points to get there some time.) I helped Fuji transition into the digital photography age and finally left in 2007 to join Rimage Corp., which is a small company that builds robotic computer systems for publishing CD, DVD and Blu Ray discs.

I have now returned to Fujifilm where I am the Sr. Technical Marketing Manager for new products, supporting primarily the Walgreens and Wal-Mart Accounts.

My wife Linda has been a great support, despite fighting health problems of a bad back. Erin and Taylor are great students and outstanding athletes, winning many local, regional and national competitions in volleyball. Erin is in LA working for Universal Music and is deep into the music business, rubbing shoulders with many music stars. Erin is a dental hygienist for a private practice in the Salt Lake area

One interesting note: I was adopted at birth and in 1996 was found by my birth family. Now I have twice the size family- 5 brothers and 4 sisters, all with families of their own.

We have now left our home in TX where we were for 23 years to build our retirement home on our lake property in Alabama.

Life has been good for me with blessings of health and loving family. I think often of my youth in Provo and all the fun growing up. Check in with me. I'd love to hear from you!
I remember when...
I think I spent more time near the ceiling at Timpview than I did on the floor. I was always on the ladder or hydrolic lift hanging lights and scenery for school plays, building large projection screens and of course the huge project of lining the gym with paper for the Stars Assembly. Best part was setting up those gunpowder flash pots for Brad's Superman entrance. How did we get away with fire in the school?

You would think with all the pictures I took I would have more to share. But I can't find many. I think I left them all at the school.

I remember getting high on the giant magic markers we used for making posters.

I'll never forget our giant "T" on the mountain with all those dyed sheets and sewing.

One weekend I needed a slide projector from the library for a project and the only way I could get it was to climb into the ceiling from the faculty lounge and walk the beams into the library...got busted coming down by the janitor. (Thanks for letting me off the hook with a warning Principal Matthews.)

I'll never forget the streakers through the assembly with parents there. (Who was that anyway?)

Danny Ainge coming as Santa Claus

Long hours of doing Sterling Scholar competition, being a finalist in visual arts and then Ms. Peterson telling me I was failing her photo class.

Hauling a truck load of equipment to the Hotel Utah for the Senior Dinner Dance slide show. Building the set for Junior Prom and realizing I didn't have a date at the last minute.

I remember some sweet romances with a few girls (you know who you were) and jumping the drive-in theater fence cause we couldn't drive yet.

It was a crazy time of my life. Wouldn't trade it for any other.