Timpview High School


Class Of 1979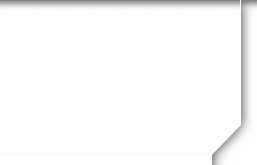 Bryan Chapman
Profile Updated:
July 10, 2019
| | |
| --- | --- |
| Residing In: | Sandy, UT USA |
| | |
| --- | --- |
| Spouse/Partner: | Nancy Dixon Chapman |
| | |
| --- | --- |
| Occupation: | Learning Strategy Consultant, Chapman Alliance |
Children:
Quincy (born in 1986), Married with four children - Zander, Vienna, Oliver, and Bowen
Kylie (born More…in 1989), Married with three children - Aliya, Zoey, and Maizy
Tyler (born in 1992) - Android Developer
Austin (born in 1994)
Colton (born in 1998)

3 grand children (new since 30th reunion: Zander, Vienna, and Aliya)
What I've been doing since high school:
1980-1982: Served a mission in Zurich Switzerland. Of the 120 missionaries, oddly enough, five of us went to Timpview and I was companions with two Timpview grads: Carl Anderson (class of '79), David Gillie (class of '79), Manual Kalt (class of '79. my comp), Jeff Peacock (class of '80, my comp) and myself.

1983: Married Nancy Dixon (met her at Reed William's wedding reception. Nancy is Reed's cousin).

1986: Graduated from BYU with a degree in Multimedia Communications

1989: Received a Master degree from Utah State University in Instructional Design, with an emphasis on Adult Learning Theory (one of the best decisions I ever made)

Have worked in the same field ever since, basically helping design learning initiatives that train very large numbers of employees over the internet for companies such as IBM (Global Campus), American Red Cross (online CPR and First Aid training for Millions), UNICEF, U.S. State Department (training embassy workers worldwide), Shell (training 140,000 employees), AVON (product training for 600,000 AVON ladies), etc.

I really enjoy getting to know about lots of different types of companies from the inside out.

I get the chance to speak all over the world at tradeshows, teach workshops and conduct webinars.

Have been running my own consulting business, helping companies that train large numbers of people over the internet. The company is called Chapman Alliance (see www.chapmanalliance.com)

I still enjoy playing in a band with several ex-Timpviewers

Ed Kocherhans (lead vocals) - Timpview Class of 1979
Teresa Kocherhans (lead vocals) - Timpview Class of 1981
Brett Burr (drums) - Timpview Class of 1980
Bryan Chapman (keyboards) - Timpview Class of 1979
Jeff Kocherhans (bass) - Ed's brother
Kimo Lewis (lead guitar) - Provo High (brother of Lonnie Lewis, who many of us knew in Jr. High)
Brian Rueckert (acoustic guitar)

This is a variation of the band that played at our 30th reunion. Since that reunion we have played for multiple corporate events, charity events, weddings, etc. We also ended up playing for the Timpview Class of 1980's 30th and also Timpview Class of 1981.

It's a kick to still play and perform, although my travel schedule frequently runs interference.

One of the organizers of Geezerfest, big jam session with bands from way-back-when, connected with Utah Valley. The event is on its 12th year, held at Orem Community Park (right behind Mountain View High School), usually on the first Saturday after the 4th of July. For anyone in the area, come and check it out. See www.utahvalleyrockers.com

I have a great family, great wife, great life!

Grandfather of 7
I remember when...
2013 update NOTE: In the summer of 2012, we learned that Dave Dunkley had a terminal illness and not long to live. We invited Dave to come play with his old band "Flight" (perhaps many of you remember the band) at Geezerfest. Some of the band members flew in from Nashville and Denver. Although too physical exhausted to finish the whole set, Dave performed for the last time with a huge smile (same Dave as always). He died in January 2013. I will always remember the great influence of Dave Dunkley!

Dying a tons of Orange and Blue sheets for the "T" on the mountain and then waiting weeks for the color to fade off my arms.

Hanging out at Denny's at 1:30 a.m., hanging spoons on our noses with Keith Bradshaw, Ann Crawley, Shauna Metcalf, Brad Nielsen, et al.

Playing live music for the Impromtu concerts at Provo High (as a Sophomore).

Serving as an "Official Pig Judge" to make sure Shelley Jackman, in fact, kissed the pig.

Putting a band together for the Stars assemble with Ed Kocherhans (guitar and lead vocals), Evan Pearce (lead guitar), Mark Reveal (bass), Brett Burr (drums) and me on keyboard.

Trying to put on plays in basically a large classroom because we didn't have an Auditorium.

Being literally forced to play Charlie Brown in a Junior Assembly with Cindy Quinn as Lucy, Brad Nielsen as Snoopy, Timo Stay as Linus and Carla Vorhaus as Peppermint Patty.

Jenny Cook, Stacy Kimball and I went down to basically TP Provo High and put up signs a couple of days before the big football game. We were scoping out the school from across the street in the BYU parking lot. A cop stopped and asked us what we were doing. Long story short, we chickened out on the TP thing, but we did get up on their big school board and hang a sign saying "The North will Win Again!" (because of the Civil War Theme for the 1979 football game). Wasn't a school sanctioned activity , but we took school spirit personally.

I watch my kids go through High School and wonder how they could possibly enjoy it as much as I did!
Posted on: Aug 14, 2014 at 1:48 PM
Bryan! Thank you so much for all you did to make our reunion happen! Our whole class is blessed to have you in it! I appreciate you efforts to keep everyone in touch! The reunion was so much fun! I hope that we can recruit more for the 40th reunion! I would be happy to help with the next one! Keep my name on the list! You are the best! Paula