Timpview High School


Class Of 1979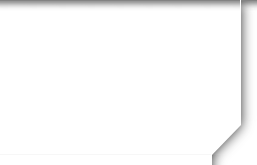 Message Forum
08/04/09 12:59 AM
#102



Bryan, you're a rock star! Thanks for everything you have done to make the reunion and this website work.
04/08/11 07:38 AM
#103

Those of you who attended Farrer will be interested in this obit from the Herald:

http://www.heraldextra.com/lifestyles/announcements/obituaries/article_29994f62-dc0e-5dc7-a933-674a90da492d.html?mode=story

I see that Brian Banks left a comment on the site. Here's what he had to say:


bwb said on: March 31, 2011, 2:41 pm
I had Fred Merrill as my shop teacher back at Farrer Jr. High in the mid 70's. Great teacher! He made his classes a lot of fun. I wonder how many kids made those 'Thimk' signs in his 7th grade crafts class. The pin-hole cameras was another great project.

I'm sure Farrer was never the same after he retired.

My best to his family.
-Brian Banks
05/15/14 12:50 AM
#104

Former members of the acapella choir and madrigals, please spread the word about Paul Larsen's upcoming retirement and the desire of his former students to start a scholarship fund in his name. I got the following email from Anne Crawley Crosland, TVHS class of '82 (and a current TVHS teacher) today:

Don't know if you have heard about Mr. Larson's retiring from THS, but he has finally done so. An alumnus, Sean Loosli, from 10 years ago has started a scholarship fund in his name and It would be great if you could spread the word. I will quote what he wrote to me "There are a couple places you can direct people for now. The easiest is probably to send them to larsonfund.wordpress.com, and there is a link there to donate. The email contact for the fund is larsonfund@gmail.com, and they can also send money via PayPal directly to that email address. For medium-large donations, they can mail directly to us at the following address (this cuts down on CC fees, but is obviously less convenient): Paul B Larson Music Scholarship Fund c/o Joy Loosli 411 E 2780 N Provo, UT 84604
07/09/14 08:16 AM
#105

Hi everyone so I am planning to attaend the 35 year reuion if I am feeling ok hope to see you all there
08/08/14 11:11 PM
#106

Karalee and I will miss all of you at the 35th reunion, we are so sorry we are unable to attend. It's great we have this website and the Facebook site where we can still keep in touch. Our class is truly special and I feel very blessed to know each of you and be part of your class. We hope to see you at the 40th reunion. My vote is that we all go on a cruise together for the 40th! That would be so fun!
08/10/14 10:12 AM
#107

I was going to come for a few and visit but my son who is a diabetic ened up in the er last night so sorry I didnt make it he is doing ok
08/11/14 12:18 PM
#108

Dave, I'm sorry to hear about John. I'm so happy that you stopped to talk this summer while I was home. Accidental meetings seem to be the only way I see any one any more. Life in Oregon is hot and humid this summer.
08/11/14 07:56 PM
#109

What a great event this was. Thanks for all those who worked so very much to put on a great event. I also enjoyed the fantastic computer responses and activities with the little computers.
08/12/14 10:06 AM
#110

I'm glad I ran into you, Boyd. If you had showed up five minutes later, I would have missed you. It was great to see you.
08/13/14 06:48 AM
#111

Hey Brother David,

How goes the fight? Have you been anywhere exciting lately? Wow, it has been 5 years since I last saw you, so what has changed in your life?

Robert Wilson

801-687-3986
05/12/15 09:46 AM
#113

Thanks for posting this, Brad. I remember lots of crazy stuff that happened on the bus trips to and from Farrer back in the day, including one driver (possibly this one?) grabbing the fire extinguisher and spraying Richard Folsom and Guy Mildenhall with it and then telling them not to play with matches.

And I remember that the radio was always playing top forty hits whenever we were going anywhere in a bus. I heard a lot of now iconic songs for the first time on Provo City School District busses back in the day. And, while we were taking folk guitar, we'd break out the guitars on the ride home and practice our licks. Good times!
05/12/15 12:27 PM
#114

Yeah, given that it was Richard and Guy, are you sure it was just matches - lol?
05/14/15 10:14 AM
#115

One memory of Bob, and this will date us. After completing a flintlock pistol, a school project of mine, Bob wanted to give it a try. So the day I brought it home, he touched it off in the bus. Kaboom! The bus filled with smoke. Everyone still on board went down behind a seat. As he pulled away, choice words were said and smoke billowed from all the open windows. I must admit to some joy that it was a picture I can never forget. When I took my last ride in that bus the paper packing was still in one of the roof joints and yes that is why the bus smelled of rotten eggs.

As I write this another thrilling ride came to mind. On a very cold and stormy winter day we were dropping down on one of the roads near Navajo lane and the bus started to slide sideways down the road. We were overjoyed and making the required noise then that voice, no PA system needed put us all in our place. He recovered from the slide, to our dismay, and drove us to school as if nothing happened. It didn't occur to me till much later that for some reason there were no cars parked on road. Had there been with the bus sliding sideways things could have been much different. He was/is an incredible man and an exceptional school bus driver.

He will be missed.
05/16/15 02:27 PM
#116

Great story, Greg! It's a good thing that didn't happen today or Bob would have gone to jail and you probably would have paid a visit to the juvenile facility down on South State Street.

By the way, I ran into John Allsen at the State Room in SLC last night while attending a concert there. I had a nice as of yet unfinished chat with him. What a fabulous surprise!

John: I finally put two and two together and figured out that you must have lived in the neighborhood over where Will's Pit Stop is now. For some reason, I was thinking the other side of I-15. But I realized you never could have walked to Edgemont Elementary from there. Next time you plan one of your dinner outings, I'm in!
06/03/15 08:53 AM
#117

I wrote a review for TVHS class-of-'79er Robert Schultz's sci-fi novel, which I posted at goodreads.com. You can access that and other reviews via this link:

https://www.goodreads.com/book/show/23351710-thulsa-s-gate?ac=1#other_reviews

Check the book out. You'll enjoy reading it.
06/05/17 11:43 AM
#118

I hope all you theatre fans will snap up tickets to 1776 soon so that you don't miss out on seeing our very own Bryan Chapman in the role of John Hancock at Centerville Legacy Theatre starting in about ten days and extending into the first part of July. Here's a link to their website:

http://www.centerpointtheatre.org/

This theater routinely sells out all its shows, so I'm not kidding when I say you've got to snap those tickets up soon. We're planning to go in early July when my wife gets back from overseas.
06/11/17 06:35 PM
#119

Omigosh! I have season tickets to the Centerville Theatre - front row! Please tell me that Bryan will be doing the 6/24 Saturday matinee performance :)
06/30/17 11:22 AM
#120

I thought our former classmates might be interested to know that Cptn Kirk Alvord flew the plane on which my wife and I traveled from London to Salt Lake City yesterday. Delta Flight 51 is a direct connection to SLC from London, and we take that one whenever we can because it's so convenient. Plus, going through customs in Salt Lake City is so much better than any other entry point we've ever had to go through.

My wife was chatting with the air hostess before the plane took off when the captain gave the flight details over the PA system. When he mentioned his name, I immediately recognized it, even though he and I were never particularly well acquainted back in the day. The air hostess suggested I write him a note which she would then take up to him. Then, partway into the flight, he walked back to our row and we had a short conversation.
07/01/17 11:15 AM
#121

Seriously? Then he was my pilot on that same exact flight on April 11 when I came back from London as well! It was a great trip....and he was a great pilot! I'm glad you recognized his name...
07/01/17 03:39 PM
#122

Good seeing you Dave. Its a great gig. See alot of former Timpview classmates on fllights. Jill send me a note next time your on board. Fly safe and enjoy the world!
07/01/17 03:40 PM
#123

If I know your onboard, maybe I can get you a freen upgraded pillow or something.
07/18/17 10:56 AM
#124

Hi everyone,

I read David Lamb's post and wanted to congratulate him on surviving this ordeal! Poor kid! Thanks for keeping us posted! Hope you are all doing well.

sincerely,

Juanita Bushman (Stubbs)
07/19/17 09:02 PM
#125

Captain Kirk that is hilarious! Extra leg room would be helpful too! :)
08/05/17 01:34 PM
#126

Dear '79 Classmates, hope all is well with each of you and your families. Hard to believe our 40-year reunion is coming up the summer after next. I had an idea I wanted to float by you (pun intended), how about a class cruise for our 40th reunion? This could either be the main reunion event or could be a side activity associated with the 40th reunion. Karalee and I have always enjoyed cruises, especially when you are with a group of friends or family. There are a number of inexpensive 3 or 4 night cruises that leave from Southern California that most if not all could afford, especially if we were to start planning and saving for now. Just an idea and thought I wanted to run by everyone. Thoughts? Feel free to post any comments or thoughts on this subject in this Message Forum or on the Timpview '79 Facebook page. Thanks, Dave